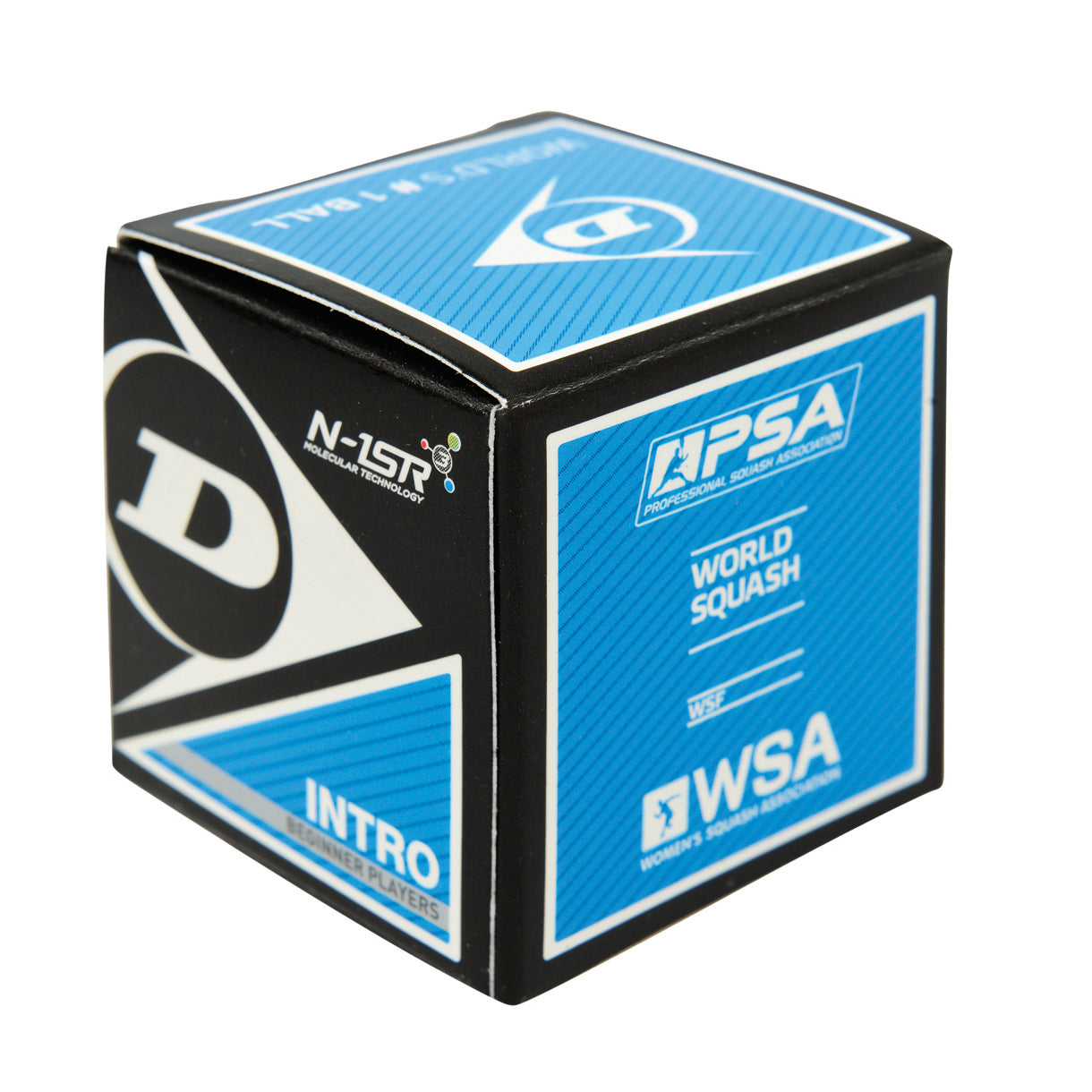 Dunlop Intro Squash Ball (1 blue dot)
Fri fragt
Fri fragt + 499kr
KONTAKT OS
Kontakt os her
KOM PÅ BESØG
Personlig service
STØRSTE UDVALG
Stort udvalg
Dunlop Intro Squash Ball.
The successor to Dunlop's popular Dunlop Max Squash Ball for beginners. The Dunlop Intro squash ball is black like most other squash balls, but differs by being slightly larger. This makes the ball easier to play with. The ball is marked with a blue dot, which means that it is a squash ball designed especially for beginners.
Further information about squash balls
The different squash balls divided into categories:
- 2 yellow dots: For tournament players and very experienced players
- 1 yellow dot: For good intermediate players and advanced players
- 1 red dot: For good beginners and up to the intermediate level
- 1 blue dot: For beginners
- For glass courts, a white ball with 1 yellow dot is used. The ball with 1 yellow dot is used here because the glass takes a bit of the speed off the ball, which is why a ball that bounces more is needed than the one with 2 yellow dots.
NOTE: There will always be a difference in how the individual player assesses himself, so the above categories are only indicative. A good rule of thumb is that you can switch to a ball that bounces more if your duels are not as long as you would like. If, on the other hand, your duels are too long, you can advantageously switch to a ball that bounces less.
| | |
| --- | --- |
| Holdbarhed | God |
| Materiale | Rubber |
| Spilleniveau | begins |