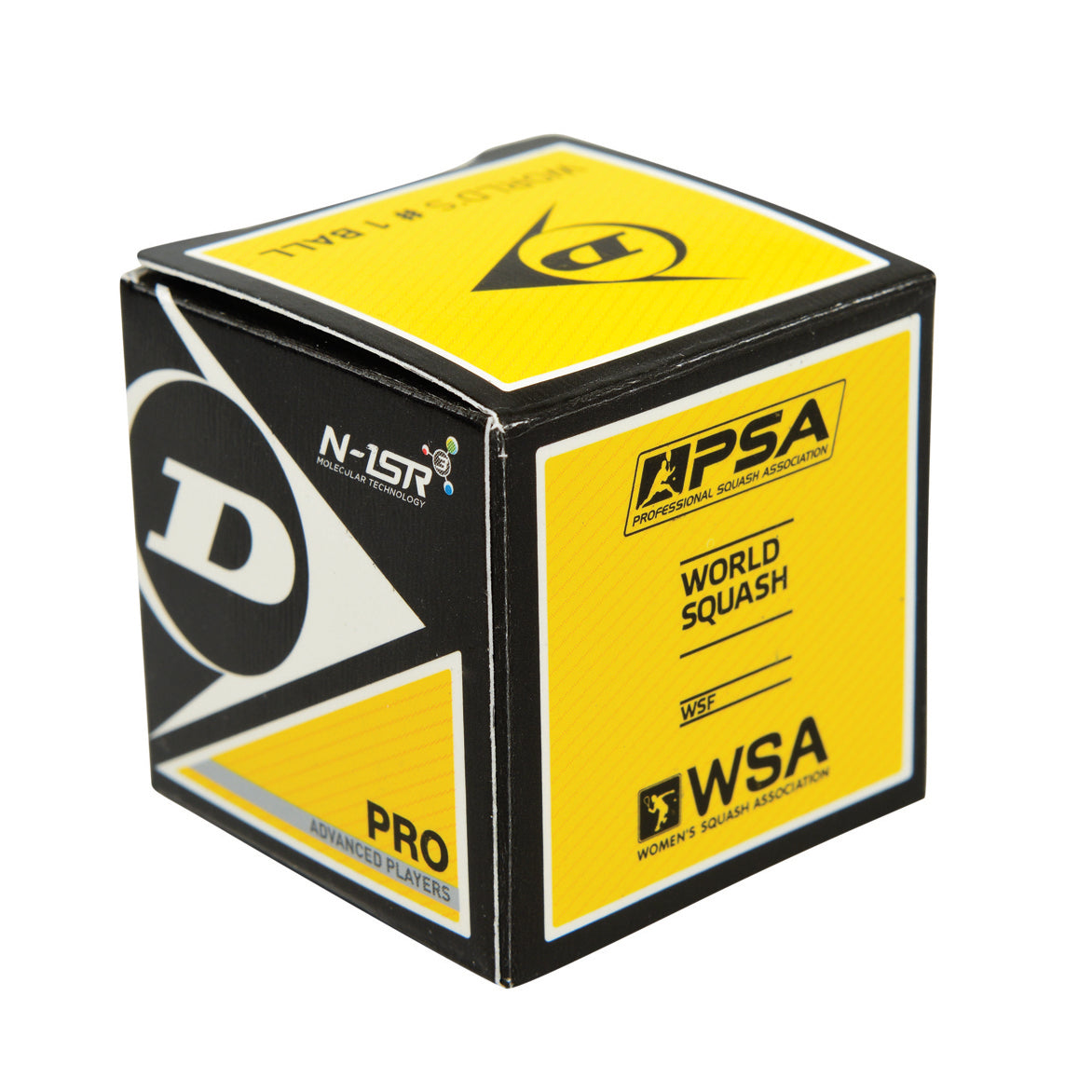 Dunlop Pro Squash Ball (2 yellow dots)
Fri fragt
Fri fragt + 499kr
KONTAKT OS
Kontakt os her
KOM PÅ BESØG
Personlig service
STØRSTE UDVALG
Stort udvalg
The Dunlop Pro squash ball is the most recognized tournament ball and the world's most used. Therefore, it is recommended for experienced players, as it does not bounce very much.
A squash ball should be replaced after approx. 5 games and is clearly best the first 2-3 times. Notice how rough the surface is from new and then compare with a ball you e.g. have been playing with for a month. They are two completely different worlds. Squash is very cheap in terms of ball usage compared to other sports, so do yourself and your squash buddy the favor of sacrificing an average of 2-3 kroner per game. man on squash balls per walk. There is a lot of money to be saved if you buy several balls at a time.
Further information about squash balls
The different squash balls divided into categories:
- 2 yellow dots: For tournament players and very experienced players
- 1 yellow dot: For good intermediate players and experienced players
- 1 red dot: For good beginners and up to the intermediate level
- 1 blue dot: For beginners

- For glass courts, a white ball with 1 yellow dot is used. The ball with 1 yellow dot is used here because the glass takes a bit of the speed off the ball, which is why a ball that bounces more is needed than the one with 2 yellow dots.

NOTE: There will always be a difference in how the individual player assesses himself, so the above categories are only indicative. A good rule of thumb is that you can switch to a ball that bounces more if your duels are not as long as you would like. If, on the other hand, your duels are too long, you can advantageously switch to a ball that bounces less.
| | |
| --- | --- |
| Holdbarhed | Good |
| Materiale | Rubber |
| Spilleniveau | Divisionsspiller / Elite |