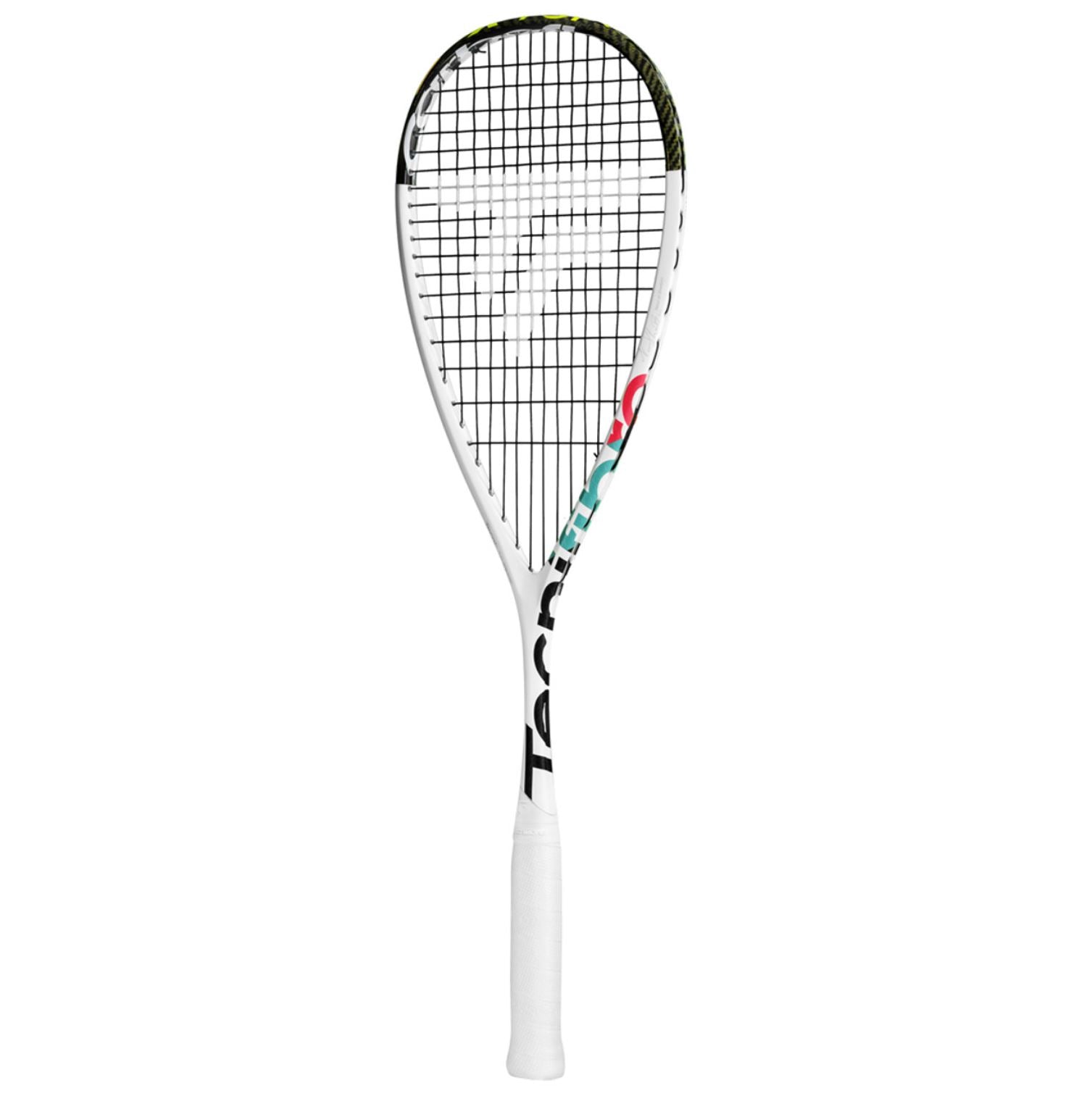 Tecnifibre Carboflex NS 125 X-Top Squashketcher
Out of stock
Original price
1.499,00 kr
Current price
1.349,00 kr
Fri fragt
Fri fragt + 499kr
KONTAKT OS
Kontakt os her
KOM PÅ BESØG
Personlig service
STØRSTE UDVALG
Stort udvalg
Tecnifibre Carboflex NS (Nour El Sherbini) 125 X-Top er en lækker letvægtsketcher udviklet til nutidens krævende squashspiller, der vil have et optimalt mix af slagkraft og kontrol. Den er dermed en stærk mulighed for både motionsspillere, erfarne squashere samt damespillere, der vil have et optimalt mix af kontrol, slagkraft og god kontakt med bolden.
Om Carboflex X-Top-serien
I den nye Carboflex X-Top serie præsenterer Tecnifibre 3 forskellige modeller på henholdsvis 125, 130 og 135 gram i super lækkert design. Overordnet set har de 3 modeller meget store ligheder, hvorfor det først og fremmest er vægten, der adskiller dem. Her er det en smagssag, hvad  du som spillertype foretrækker; Jo lettere en ketcher, des hurtigere vil den være til at få i position til næste slag. Flugter du meget, og bruger du evt. håndleddet (for) meget, kan en let ketcher være at foretrække. Er du mere til at bygge duellerne op med solide grundslag og gode længdere, får du med en tungere ketcher mere slagkraft, når du har tiden til at svinge ketcheren igennem. 
Sammenlignet med de tidligere Carboflex-ketchere har Tecnifibre opgraderet rammen for at opnå mere aerodynamik og dermed en hurtigere svinghastighed. Desuden har man med "Extended String Holes" sørget for at øge ketcherens tolerance, når du rammer uden for sweetspot, ved at forstørre hullerne til strengene en lille smule i toppen af rammen (Kl. 9, 12 og 3), så kan strengene kan "ånde" og elasticiteten øges. 
| | |
| --- | --- |
| Balance | Neutral |
| Grip | Super Dry |
| Hovedform | Dråbe |
| Hovedstørrelse | 500 |
| Opstrengning | Dynamix V.P 1.25 |
| Strengemønster | 14 x 18 |
| Vægt | 125 |