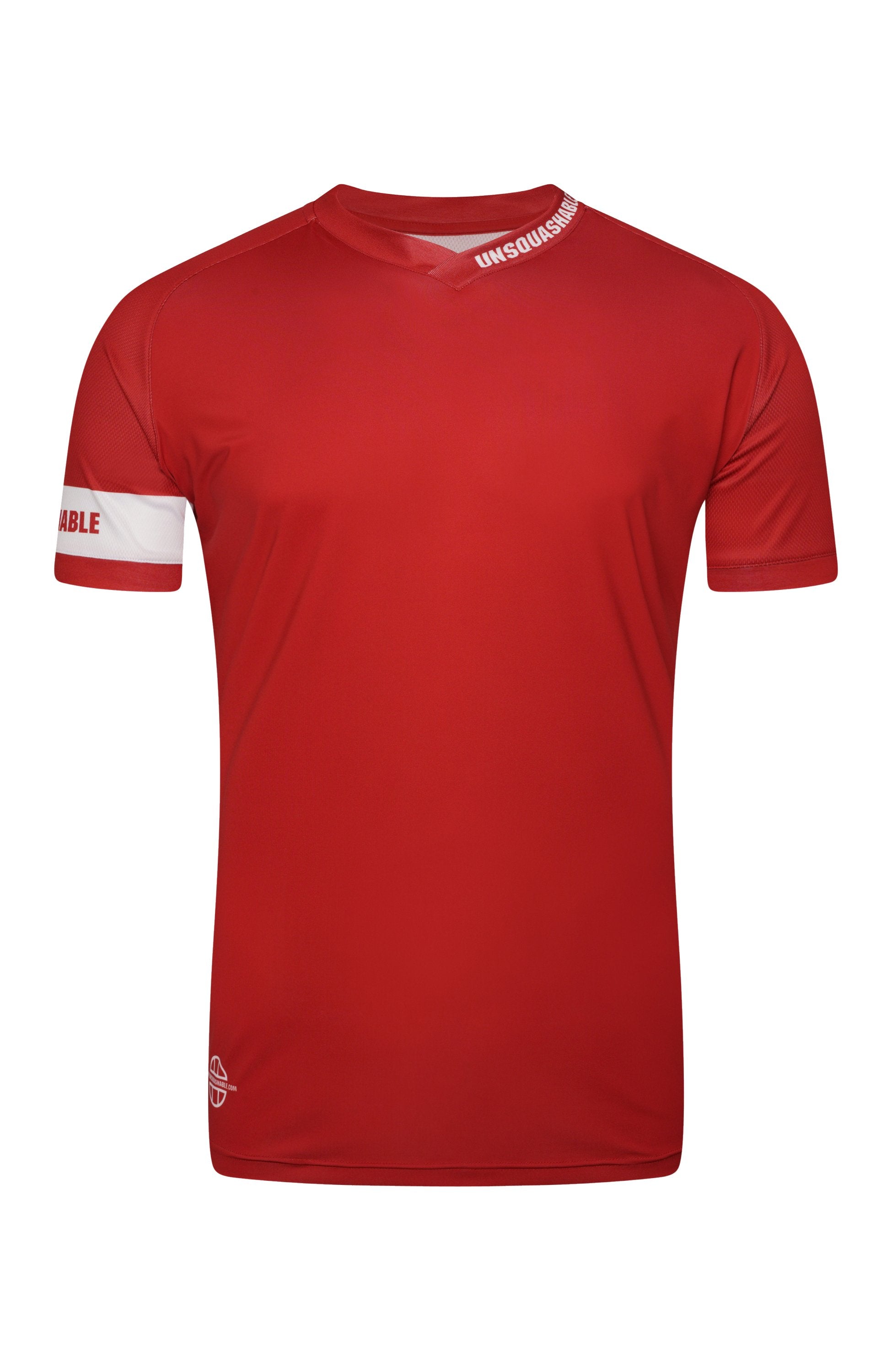 Unsquashable Tour-Tec Pro T-Shirt (Red)
Fri fragt
Fri fragt + 499kr
KONTAKT OS
Kontakt os her
KOM PÅ BESØG
Personlig service
STØRSTE UDVALG
Stort udvalg
The UNSQUASHABLE TOUR-TEC Performance Shirt is worn by all UNSQUASHABLE PSA World Tour players and combines a stylish design with the latest performance materials and a comfortable fit for the most demanding circumstances.
The latest CoolFeel™ polyester fibers direct sweat away from the skin to provide extra ventilation and at the same time ensure you can move in the jersey without it sticking to the body.
TOUR-TEC Performance Shirt is part of our performance apparel collection and is available in selected colors that give squash players of all levels a feeling of high quality, comfort and good value for money.
UNSQUASHABLE
INSPIRED BY JAHANGIR KHAN
MADE TO WIN