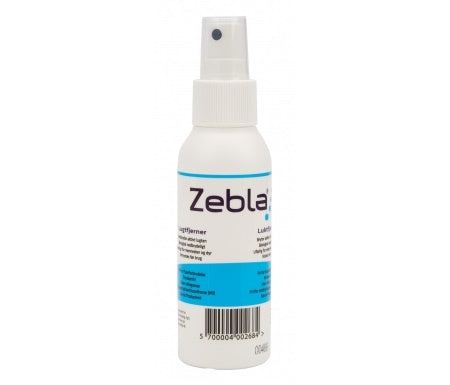 Fri fragt
Fri fragt + 499kr
KONTAKT OS
Kontakt os her
KOM PÅ BESØG
Personlig service
STØRSTE UDVALG
Stort udvalg
Enzymes remove odors
Zebla Odor Remover is the effective, fast and environmentally friendly way to odorless shoes. With the help of enzymes and purifying micro-organisms, Zebla gets rid of the organic acid that causes a sour smell in the footwear. By using the product, the smell is actively and effectively removed and not just camouflaged.
Easy to use
Zebla Odor Remover is very easy to use. Spray four to five times in each shoe or boot. If the sole can be removed, give it four to five sprays as well. Then put the shoes to dry. After drying, the footwear is odor-free and ready for use again. Repeat the treatment if necessary.
Zebla deodorizer is biodegradable, harmless and non-flammable. The bottle is 99.5% recyclable.
| | |
| --- | --- |
| Type af tilbehør | Lugtfjerner |